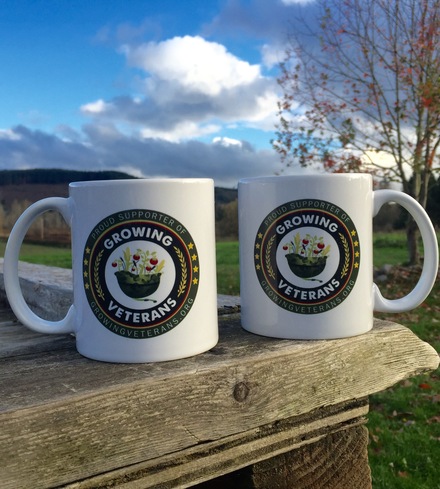 sold out
only 145 left!
in your basket
How to get your food:
Shipping
Shipped in 3-5 business days
We're sorry - there is not enough of this item remaining to add to your cart. We're sorry something went wrong. Please try again. We can't add a negative quantity to the basket. Use the decrement button to remove items. The quantity must be at least 1.
Description
Practices
Shipping details
Description
Enjoy your beverage Growing Veterans style in a logo mug - 2 pack
Practices
Certifications: No certifications currently listed.
Practices: No practices currently listed.
Shipping details
Shipping will cost $2.00.
Growing Veterans will process and ship this offer within 3-5 business days via USPS.
Meet your farmer
Growing Veterans
Growing Veterans operates three farms in the PNW -Auburn, Lynden and Mount Vernon. We are USDA Certified, carry the Home Grown by Heroes label, and practice sustainable agriculture. We engage veterans looking at agriculture as a viable career option, teaching them valuable skills and helping connect them to resources when they are ready to farm on their own. For other veterans, we are a place for them to engage with other veterans who have shared life experiences. We provide peer support through a unique model that addresses PTSD and suicide prevention - we call it 'dirt therapy.' Growing Veterans is certified Homegrown by Heroes - awarded to farms that are Veteran-owned and recognized by the USDA. Mission: To empower military veterans to grow food, communities, and each other.