sold out
only 20 left!
in your basket
How to get your food:
Shipping
Shipped in 1-2 weeks
We're sorry - there is not enough of this item remaining to add to your cart. We're sorry something went wrong. Please try again. We can't add a negative quantity to the basket. Use the decrement button to remove items. The quantity must be at least 1.
Description
Practices
Shipping details
Description
A "sourdough" is primarily a nickname used in the Alaska for someone having spent an entire winter north of the Arctic Circle and refers to their tradition of protecting their sourdough starter during the coldest months by keeping it close to their body. While we don't wear our sourdough starter under our clothes, we do care for it as if it were the most precious thing around! We feed our sourdough with only the best organic flours! We alternate feedings with organic whole grain sweet sorghum flour flour to add enzymes, additional nutrients, and a complexity and richness to the finished loaf. Our signature sourdough comes in a 2.5-3lb loaf!
Practices
Certifications: No certifications currently listed.
Practices: No practices currently listed.
Shipping details
Shipping will cost $10.00.
Dancing Bee Apiary will process and ship this offer within 1-2 weeks via USPS.
Meet your farmer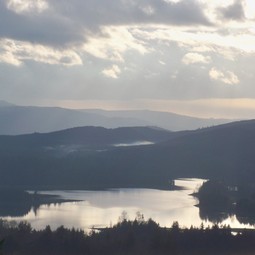 Dancing Bee Apiary
We are as organic as nature allows! So you are guaranteed products free from harmful chemicals and other unnatural weirdness and produced and harvested using organic means! All materials and ingredients we are not able to grow ourselves are purchased from local businesses who's mottos on organic and sustainable fair trade farming mirror that of our own! It is important to us that we provide you with only the most healthful products because as we always say "You are what you eat and healthy bellies feed healthy minds!"