sold out
only 9 left!
in your basket
How to get your food:
Shipping
Shipped in 3-5 business days
We're sorry - there is not enough of this item remaining to add to your cart. We're sorry something went wrong. Please try again. We can't add a negative quantity to the basket. Use the decrement button to remove items. The quantity must be at least 1.
Description
Practices
Shipping details
Description
This listing is for 12 ounces of dancing bee raw fireweed honey and is produced by our dancing bees in the fireweed covered rolling valleys below Mount Rainier! Fireweed has long been used in homeopathic medicine to combat a variety of diseases. It has been known to help aid in the health and wellness of the upper respiratory tract, the digestive tract, can be used as a sleep aide, and has antibacterial and antiviral properties making it a wonderful wound treatment! It is truly an amazing treat! It is served up in a glass jar. Our organically raised dancing honey bees are free to roam our acres of wildflowers, fruit trees, seasonal veggie plants, and various types of berries all without the risk of running into nasty pesticides, chemicals or other unnatural wierdness! Our honey is unfiltered but run through a colander to remove large pieces of wax, hunks of propolis, and the occasional bee part leaving you with wonderful pollen filled enzyme rich raw honey! The color of honey varies from season to season and hive to hive so the honey received in your order may be lighter or darker than the honey pictured :0)
Practices
Certifications: No certifications currently listed.
Practices: No practices currently listed.
Shipping details
Shipping will cost $6.95.
Dancing Bee Apiary will process and ship this offer within 3-5 business days via USPS.
Meet your farmer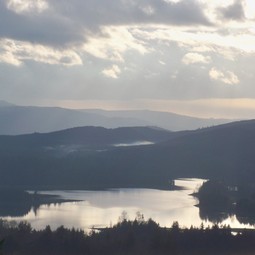 Dancing Bee Apiary
We are as organic as nature allows! So you are guaranteed products free from harmful chemicals and other unnatural weirdness and produced and harvested using organic means! All materials and ingredients we are not able to grow ourselves are purchased from local businesses who's mottos on organic and sustainable fair trade farming mirror that of our own! It is important to us that we provide you with only the most healthful products because as we always say "You are what you eat and healthy bellies feed healthy minds!"