sold out
only 12 left!
in your basket
How to get your food:
Farm
16th and Davenport, Dalton Gardens, ID 83814
Monday, June 19th
3:15 PM - 8:00 PM
We're sorry - there is not enough of this item remaining to add to your cart. We're sorry something went wrong. Please try again.
Description
Practices
Pickup details
Description
Half size CSA share. Feeds a family of 2-3. A variety of vegetables, herbs and fruit, depending on time of season. Early spring expect a variety of greens, peas, broccoli,etc; and later season shares can include cauliflower, tomatoes, peppers, squash, potatoes, beets and much more.
Practices
Certifications: Certified Naturally Grown, Good Agricultural Practices (GAP)
Practices: No practices currently listed.
Pickup details
You will need to meet Plante Family Farm at Farm on Monday, June 19th between 3:15 PM & 8:00 PM.
Here is further information on this pick up location:
Farm
16th and Davenport, Dalton Gardens, ID 83814

Please bring bag, cooler or purchased farm tote for delivery
You are responsible for showing up during the above time window. If you have any questions, send us a mail @ hello@barn2door.com.
Meet your farmer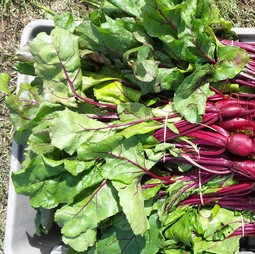 Plante Family Farm
We are a sustainable small family farm in our 3rd season, that offers seasonal CSA share boxes weekly and produce to local restaurants. We grow vegetables and fruits using only natural methods.