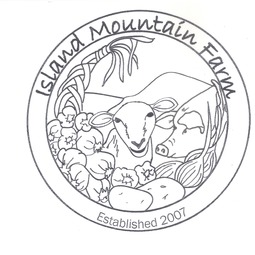 Island Mountain Farm
Products sold: Meat, Vegetables
Island Mountain Farm is located in the Okanogan Highlands. We raise Katahdin lamb and Heritage pigs. Katahdin Sheep are a breed created for superior meat quality. Our lamb is raised and finished naturally on dryland pasture. We protect our animals with livestock guardian dogs, fences and non-lethal devices. We produce high quality meat in a responsible way, always honoring our responsibility to leave our land and environment in better condition than we received it.
Certifications
---
USDA Inspected Raw Meat, USDA Inspected Processed Meat
Practices
---
Dryland Grazed, Biodynamic, Permaculture, Holistic Management, Rotationally Grazed, Grass Fed, Pasture Raised
Memberships
---
No memberships currently listed
Articles & press links
---
No press links currently listed
No products listed
There are currently no offers available. Please check again soon.