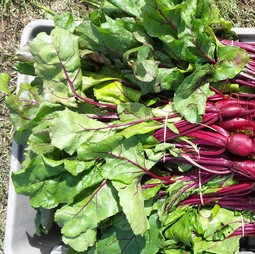 Plante Family Farm
Products sold: Vegetables, Fruit, Farm Box
We are a sustainable small family farm in our 3rd season, that offers seasonal CSA share boxes weekly and produce to local restaurants. We grow vegetables and fruits using only natural methods.
Certifications
---
Good Agricultural Practices (GAP), Certified Naturally Grown
Practices
---
Biodynamic, Permaculture, Holistic Management, Pasture Raised
Memberships
---
No memberships currently listed
Articles & press links
---
No press links currently listed
1 product listed
$300.00 / Family size 2-3 people
We're sorry - there is not enough of this item remaining to add to your cart. We're sorry something went wrong. Please try again.